Leiland is trying SO hard to crawl, he now rolls everywhere and to things he sees and wants. He rolls to the tile and learned he can move easier there, but he always goes backwards on the tile. When tired that just makes him mad.
Pushed until he was stuck on the wall, but didn't mind because music was on tv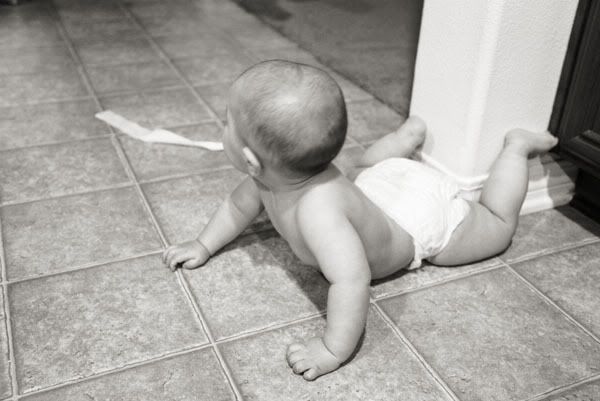 Crying at me because he is stuck in the couch
"Why are you wasting time taking pictures? Get me out of here!"